About NDR Designer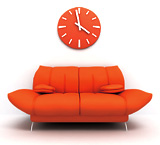 NDR Designers brings you the most innovative Eye Hospital Designing, Optical Showroom Designing, Eye Clinic and Display solutions for the Optical Industry. We are the only designing company who deals specially in Optical Product Segment. Designing a full layout or to design for retail optical stores. NDR Designers provides service at all over India. May be a single optical display stand for counter are designed by us. NDR Designers provides the most efficient, innovative and well-crafted Designing and display solution in the industries includes Optical Showroom, Eye Hospital, Clinics and Stand Alone Furniture. Our experience, understanding & expertise which help to our client to maximize the visibility along with customer experience
The NDR Designers is one of the leading companies in Optical Showroom Designing and display solutions, with its expertise in understanding of optical business. The NDR Designers provides best of Designing and display solution to all the India's leading optical & eyewear Showrooms all over India. With its experienced team the NDR Designers brings in efficient solutions to assignment allowing maximum delivery to the clients in field of optical merchandising showroom, hospital design, displays, and modular furniture.
WHAT WE OFFER
Optical Showroom Designing
Eye Hospitals and Clinics
Optical Modular Furniture
Exhibition Stall Designs
Testimonials
Mr Nilesh, of NDR Designers has designed and carried out the works for the optical outlet in our hospital. Initially we were apprehensive on whether he can coordinate effectively, considering that he is based in Mumbai, but he later proved to be an excellent choice.

In the planning stage he sent various designs based on the space available and our demands. All alterations required were done in a matter of hours and the floor plan was emailed to us for approval.

His fabrication team did the works in record time,well ahead of schedule. They are very professional and we had no hiccups in our experience with them.

I would readily recommend the team for future projects."
Dr. Krishnaprasad Koodlu & Dr. Vikram Jain
Prasad Netralaya Hospital, Mangalore
Fantastic work quality, highly updated design, very proper utilization of spaceand best part is ambient spacing and lighting very appreciatable work."
Mr. Dheeraj Gupta
Dipti Chasma Ghar, Korba